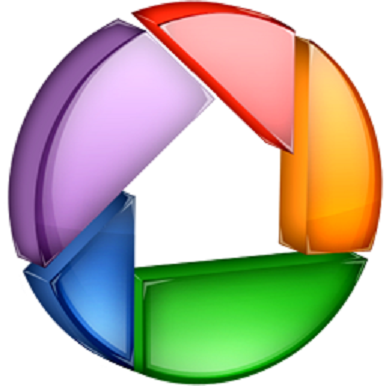 Picasa
is a free software download from
Google
that helps you to locate and organise all the photos on your computer. Edit and add effects to your photos with a few simple clicks. Share your photos with others through email, prints and on the web: its fast, easy and free.
Picasa
organises your entire collection while you watch, scanning the images on your computer and automatically sorting them by date. Want to clean up messy folders and move pictures around on your computers hard drive. Use the Albums collection to tag your photos into quick groupings inside Picasa. Keep one picture in multiple albums. Picasa creates a new instance of each photo you label without taking up more space on your computer, so you can put the same picture into multiple albums.
Password protect collections. Have photos you want to keep to yourself? You can add passwords to any of your Picasa collections (this does not affect which pictures you and others can see on your computers hard drive).
OS : Win XP/2000/Vista/Win 7
Language : Multilingual

for Windows, Unix/Linux, Mac, Mobile Phones, Games and Drivers